Log cabin mobile home delivered and pieced together
Published: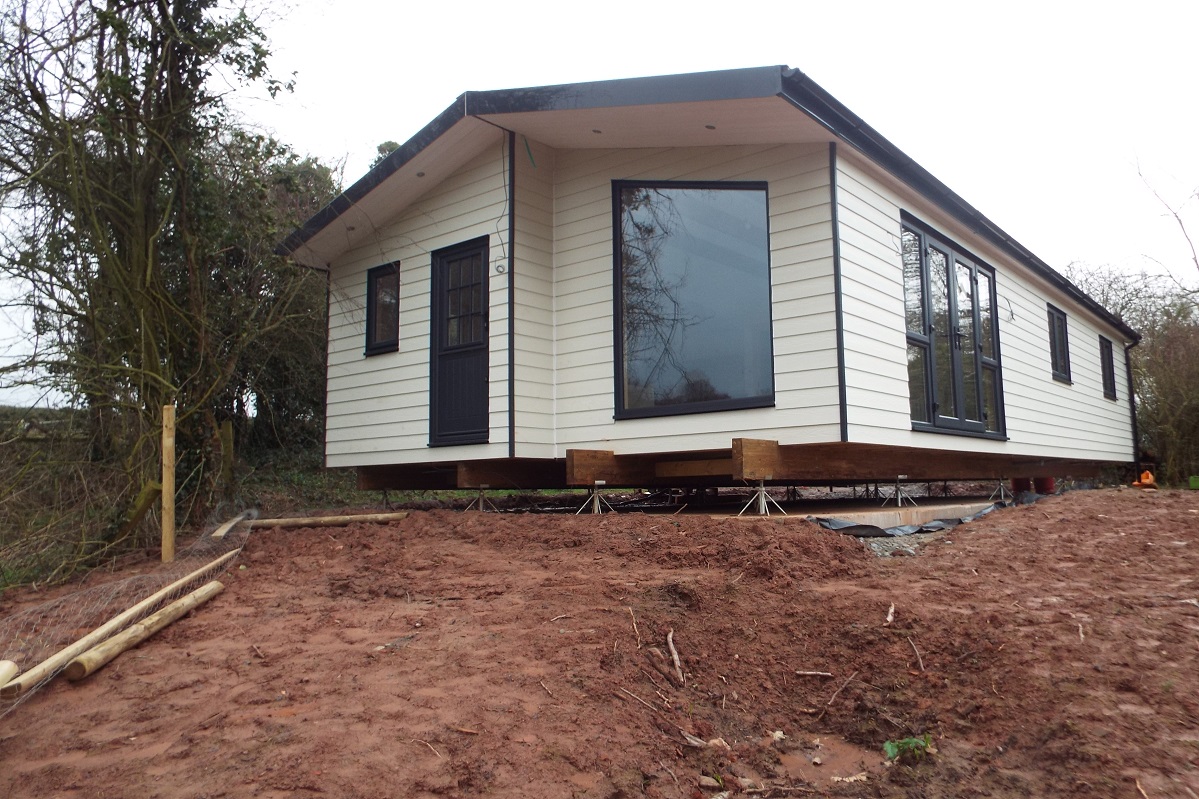 Some photos of the first 2020 delivery
Our news on the 8th January showed some photos of the cedral weatherboard cladded mobile home that was about to be delivered. Some more photos have been added now that it is in its resting place in a beautiful peaceful location overlooking the hills in Herefordshire. It was a task getting this one sited because of all the rain that we have had and the ground being so wet, the wheels on the loader disappeared !! Nevertheless the lads did a great job.
This one is a 20ft x 43ft with two bedrooms and one bathroom, utility, kitchen/dining and open plan living. As you can see the huge window at the front and the french doors at the side really brings the outside into this cabin and adds loads of natural light.
The customer had upgraded the internal doors to oak ledge and brace with antique black suffolk handles, they also opted for a double belfast sink.
When you choose a fully fitted building you can choose from our standard range or upgrade to what you would like if nothing takes your fancy or if you have got your eye on something specific, we will accommodate your needs and each building is built to the customers own bespoke design.
Take a look at our gallery where there are some more photos