Log cabin mobile home delivered and sited this week
Published: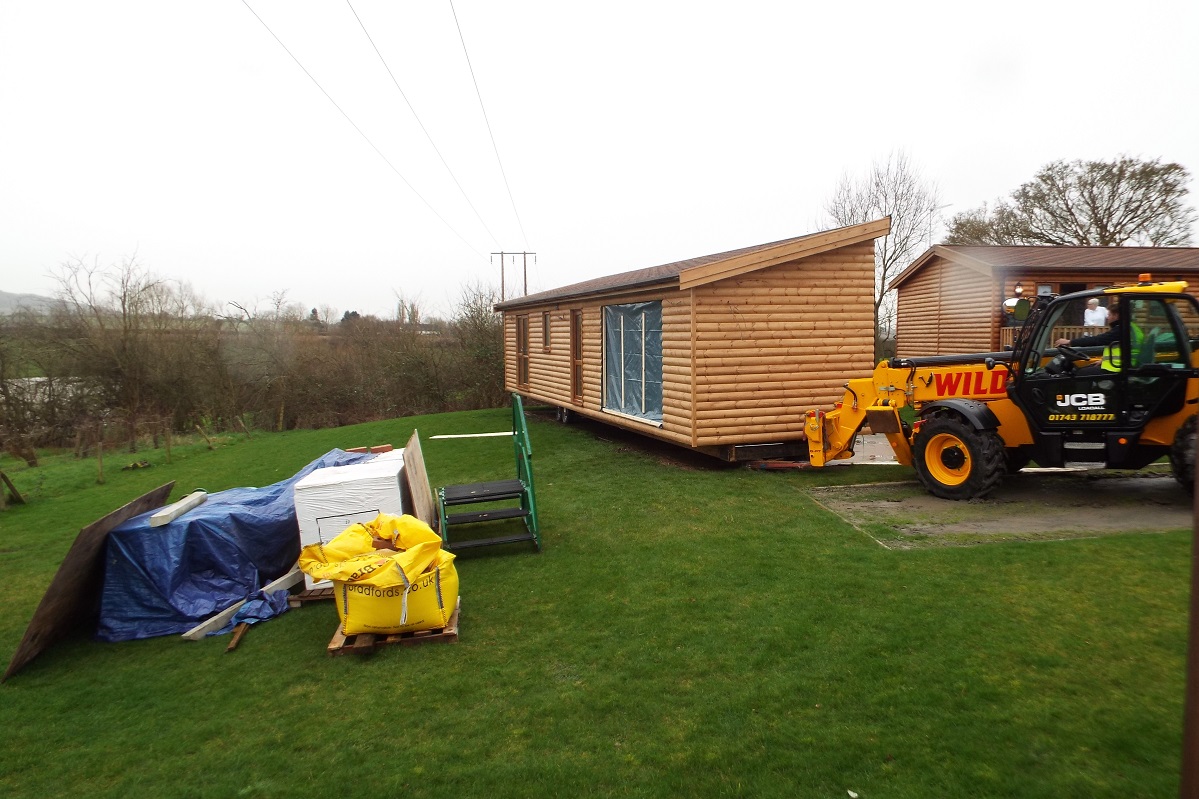 A couple of photos of the log cabin we have delivered and sited this week
On Wednesday this week it stayed dry enough for us to deliver the first half of this mobile home. This one was a bit more tricky, Ed had to navigate the island before a tight turn onto the pad, careful not to ruin the tidy grassed area !! On Thursday the second half was delivered, unfortunately the rain did not hold back and the lads are back again today (Friday) to finish off then the electrician and plumber will be in to connect and finish off.
This one is a 20ft x 40ft with half round cladding. Again this one overlooks a beautiful view of the Worcestershire countryside on a small site where six out of the six log cabins were built by us.
A two bedroom, one ensuite and the other with a jack and jill bathroom, walk in wardrobe, hallway and open plan kitchen/diner/living area.
Hoping to get some more photos of this cabin once it is finished off as you can see there is a small matter of a large set of french doors missing !!