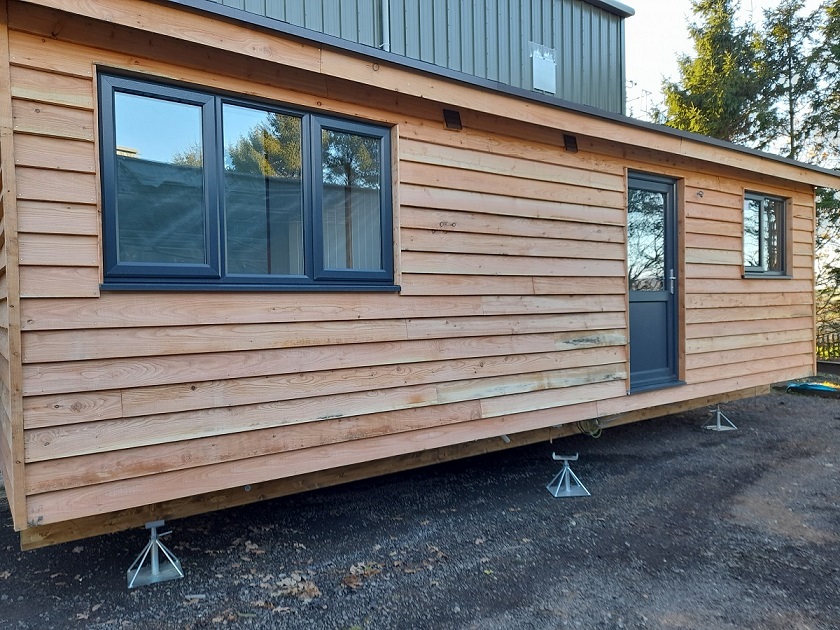 A couple of our latest builds
Hello, it's been a while since we have posted news on here but that's not to say that we haven't been busy...quite the opposite.
This year we have been going at it with some large 50ft and a couple of 66 footers as well as some smaller ones. You can see a section of this 66ft we have just this week delivered. It is cladded with a lovely vertical Siberian larch and looks amazing. Also there is a small 18ft x 28ft feather edged larch which will be delivered also this week. There is also a lovely shepherds hut which, although we built at the start of the year, is still here waiting for delivery next week.
Our offices and workshop will be closed on Wednesday 22nd December and re open Tuesday 4th January. You can of course send any enquires to us and we will get back to you.