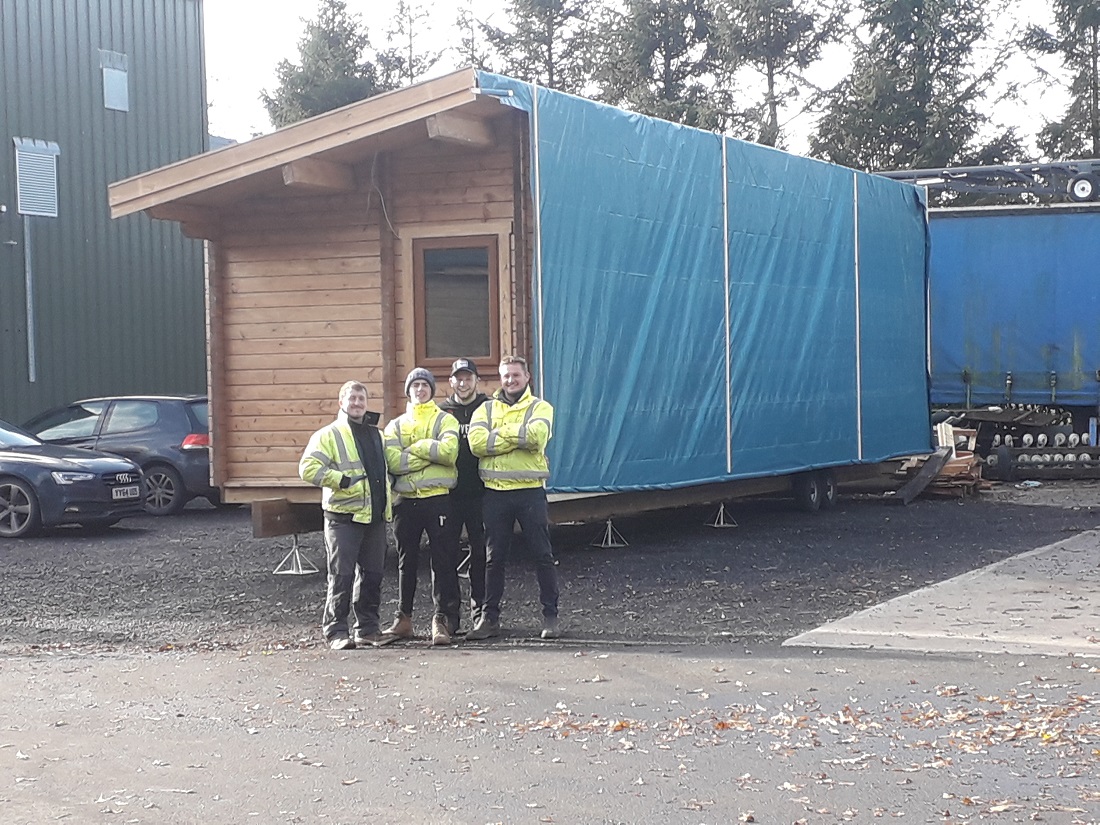 Here are a few of the lads
Here are a few of the lads having just taken out of the workshop this 50ft, 70mm interlockiing mobile home. It will be delivered this week in three sections it's going quite local so all three sections will be delivered on the same day, then it's just a matter of fixing it all together............I say as I am sat in the office !!!
They are looking pleased with themselves don't you think ? I think they should as they do a wonderful job but they are treated to a homemade victoria sponge from time to time !!