New Website Launched
Published: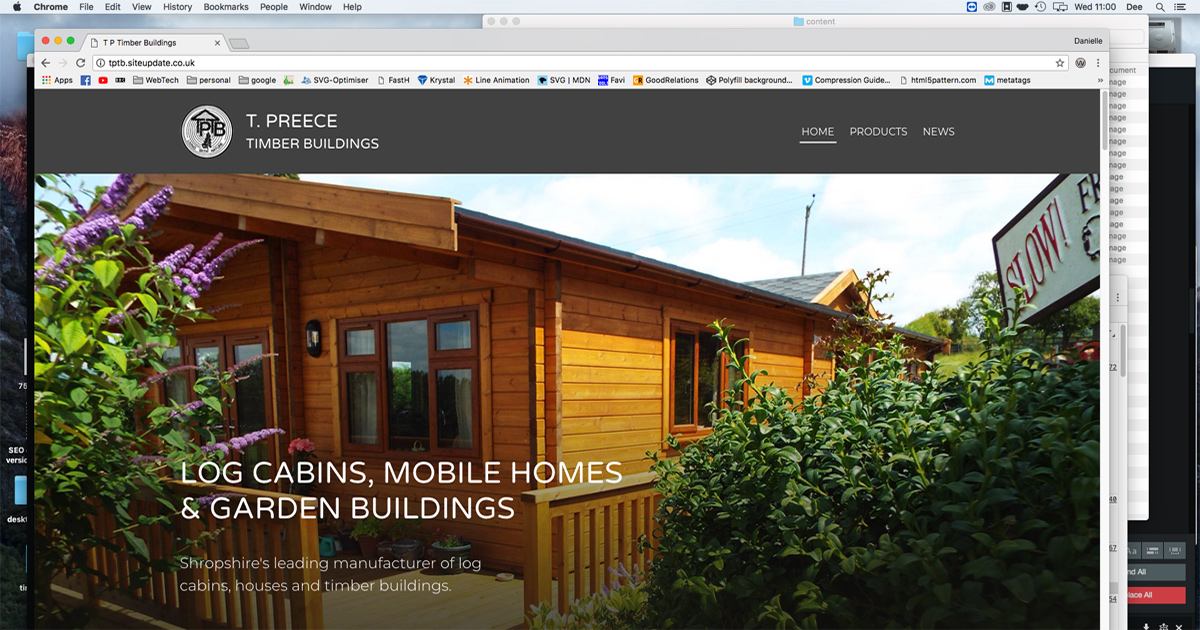 We are proud to announce the launch of our new website. As you may have noticed we have rebuilt our website from the ground up. Feature rich and beautifully designed our website now delivers exactly the information its visitors require.
Meeting the needs of an ever changing digital market is a real challenge, so T.Preece Timber Buildings have partnered with The Visual Works to produce their new website. The website needed to keep it's users informed of the product ranges and available options, any news and developments as they happened and at the same time look fantastic on any device it was viewed with, from desktop to mobile.
A modern website not only has to look great to the people that view it, it has to look good to the computers that view it too, search engines and social media sharing are imensely important to reach out to new users and promote the website to a saturated digital market. Leveraging the power of The Visual Works proprietory content management software has allowed Sidney Nolan Trust to meet all its technical requirements whilst looking fresh and modern.